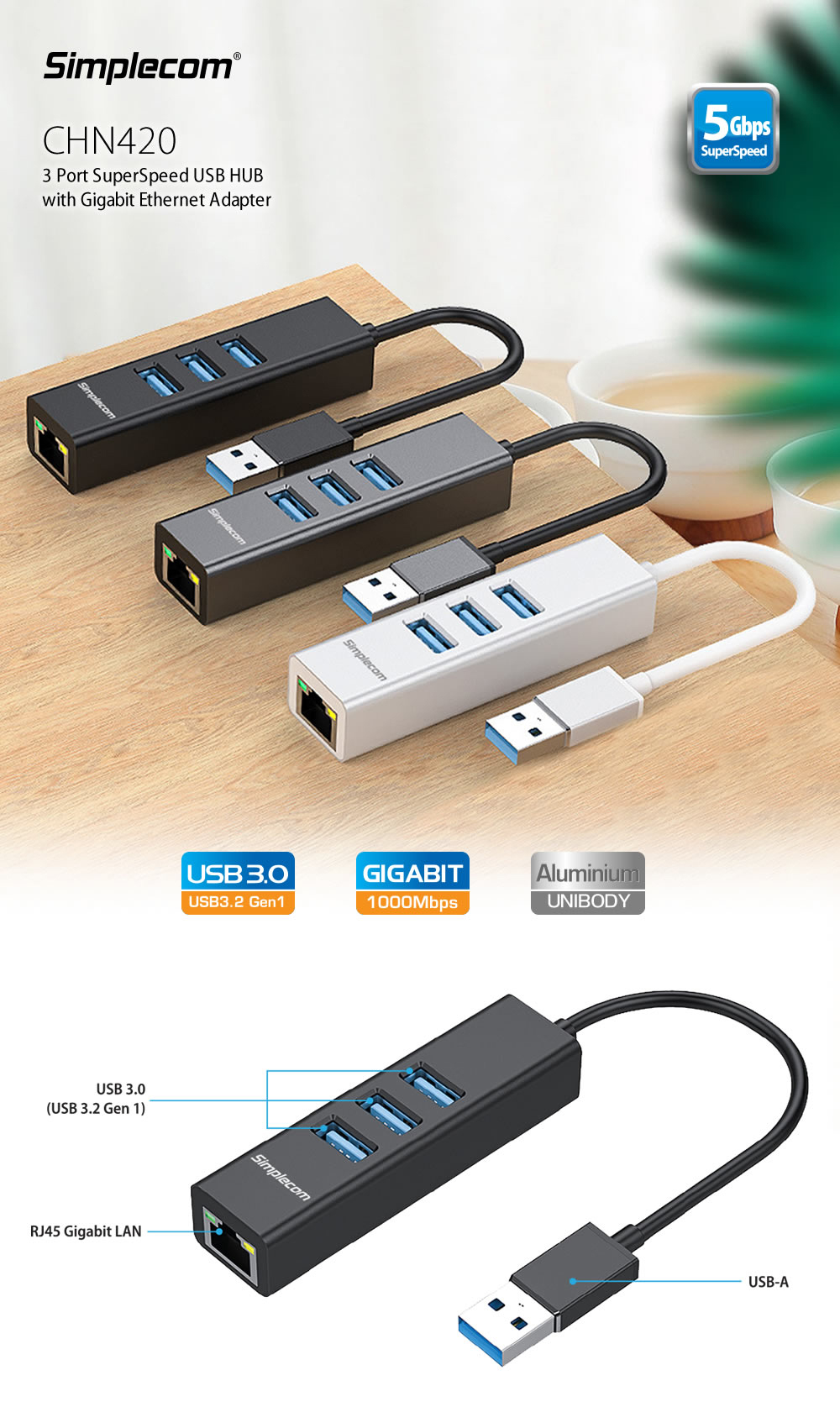 SPECIFICATIONS:

USB Specification

USB 3.2 Gen1 (formerly known as USB 3.0)

Interface

SuperSpeed USB-A Male

Power

USB bus-powered / self-powered

Working current

<300 mA +/- 10 mA

Ethernet

IEEE 802.3, IEEE 802.3u, IEEE 802.3ab (10BASE-T, 100BASE-TX, 1000BASE-T)

Network protocols

IPv4 and IPv6

Operating temperature

0 – 50 Celsius

Operating humidity

10 - 85% RH, non-condensing

Dimensions

87 x 24 x 17mm

Operating Systems

Windows 7 and above (32/64-bit), Mac OS 10.6 and above, Chrome OS

Package Contents

1x 3-Port USB 3.0 Hub with Gigabit Ethernet Adapter

1x User Manual

Notes

For stable operation, devices connected to this hub should not exceed maximum current of USB port on your computer, most USB port on PC can supply 0.5A-0.9A power. Do not connect it to more than one high power-consuming device, such as USB HDDs, USB Fan, etc.

This hub is not meant to serve as a stand-alone charger. It is not compatible with iPads or any other devices with irregular charging requirements.