Logitech Base Wireless Charging Stand for iPad Pro

The Logi BASE charging stand makes it a snap to charge your iPad Pro. Magnets in the charging cradle guide your iPad Pro into place to align easily with the Smart Connector. And thanks to the Smart Connector's minimal profile, the sleek, compact cradle also fits neatly on any flat surface.
Logitech Base
Made of solid high-grade aluminium with a weighted foot for sturdy support
Anti-slip pad on the bottom ensures strong surface grip
Curved shape provides high back support to ensure even the largest iPad Pro won't tip over
Magnets in the charging cradle keep iPad Pro securely in place
Thin polycarbonate layer at the points of contact with iPad Pro for scratch-free docking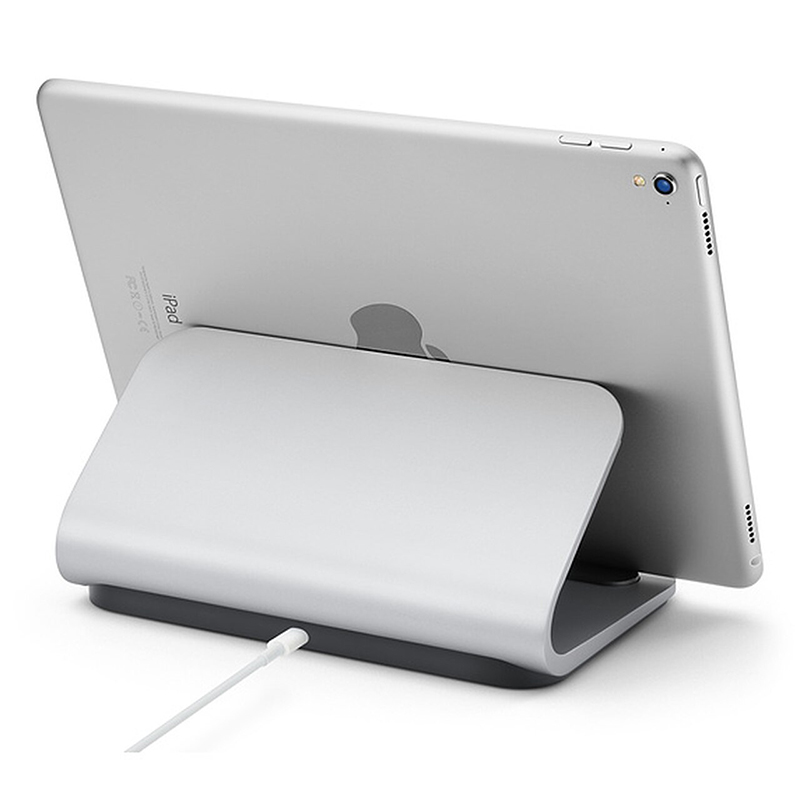 SPECIFICATIONS:

Height: 8.2 cm/3.23 in.
Length: 11.4 cm/4.49 in.
Width: 17.8 cm/7.01 in.
Weight: 357.2 g
Part Number
Part Number: 939-001454