Thrustmaster T.Flight HOTAS One Ace Combat 7 Limited Edition Joystick For PC & Xbox One
In real life, the flight controls used by pilots include a stick and a throttle: this combination is extremely effective in terms of performance and precision. The T.Flight Hotas One provides the same level of realism.
The joystick's realistic, ergonomic design is perfectly adapted to all types of flight (aerial combat, space adventure, civil flight, etc). The wide hand-rest helps gamers keep their hand in a very stable and relaxed position, allowing the stick to react to even subtle movements.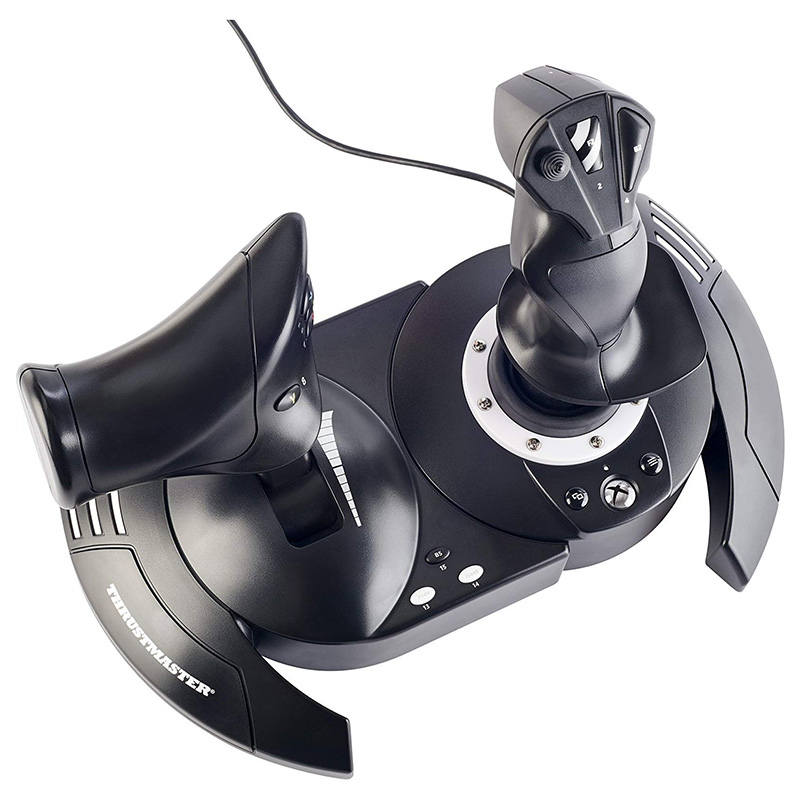 Specifications

Officially licensed by Microsoft for Xbox One and Windows.

Built-in official buttons for Xbox One console (Guide/Menu/View). Access social functions, switch between the game and the console, navigate through the console's menus, etc.

Comprehensive flight gear: 5 axes + 14 action buttons + 1 rapid fire trigger + 1 multidirectional hat switch (navigation/panoramic view)

Ergonomically designed to adapt to all flight sim genres (space sim, modern combat, warbirds, civil flight).

Joystick mapping optimized for space combat thanks to Thrustmaster's partnership with Frontier Developments.

Recognized in compatible games as a real joystick for optimum flight precision.

Plug and Play to provide the ultimate joystick experience in the most famous flight sim franchises on video game consoles.

Full-size detachable throttle for easy manoeuver even in VR.

Dual rudder system: by rotating handle (with integrated locking system) or by progressive tilting lever.

Flight stick with Pitch & Roll and Twist Rudder features

Adjustable stick resistance with large hand rest.

Weighted base for enhanced stability