Gigabyte VISUALS USB Gauge One-touch display Wattage, Temperature, Fan Speed, (USB Interface).
Visuals is specially designed to show you all the information about your ODIN GT power supply with the most accurate stepping motor which is used in automobiles. Collaborating with the ODIN GT PSU, the gauge informs you the most accurate readings of wattage, temperature and fan speed while the screen is taken over by other software.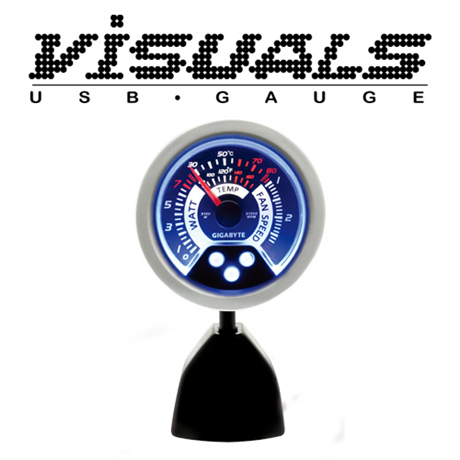 Specifications

* The entire materials provided herein are for reference only. GIGABYTE reserves the right to modify or revise the content at anytime without prior notice.
* Advertised performance is based on maximum theoretical interface values from respective Chipset vendors or organization who defined the interface specification. Actual performance may vary by system configuration.
* All trademarks and logos are the properties of their respective holders.
* Due to standard PC architecture, a certain amount of memory is reserved for system usage and therefore the actual memory size is less than the stated amount.