Product condition: OPENED BOX
This item is in excellent, new or like-new condition with no or minimal wear, Depending on the manufacturer or supplier, this item is either covered by original manufacturer's warranty or three months standard warranty provided by MSY. This item may be missing the original packaging or protective wrapping, or may be in the original packaging but not sealed, but we guarantee the item is well-packed with sufficient protection during order collection or delivery. This item may be missing original or minor accessories but we will provide necessary components to make sure the major element(s) is/are fully functional.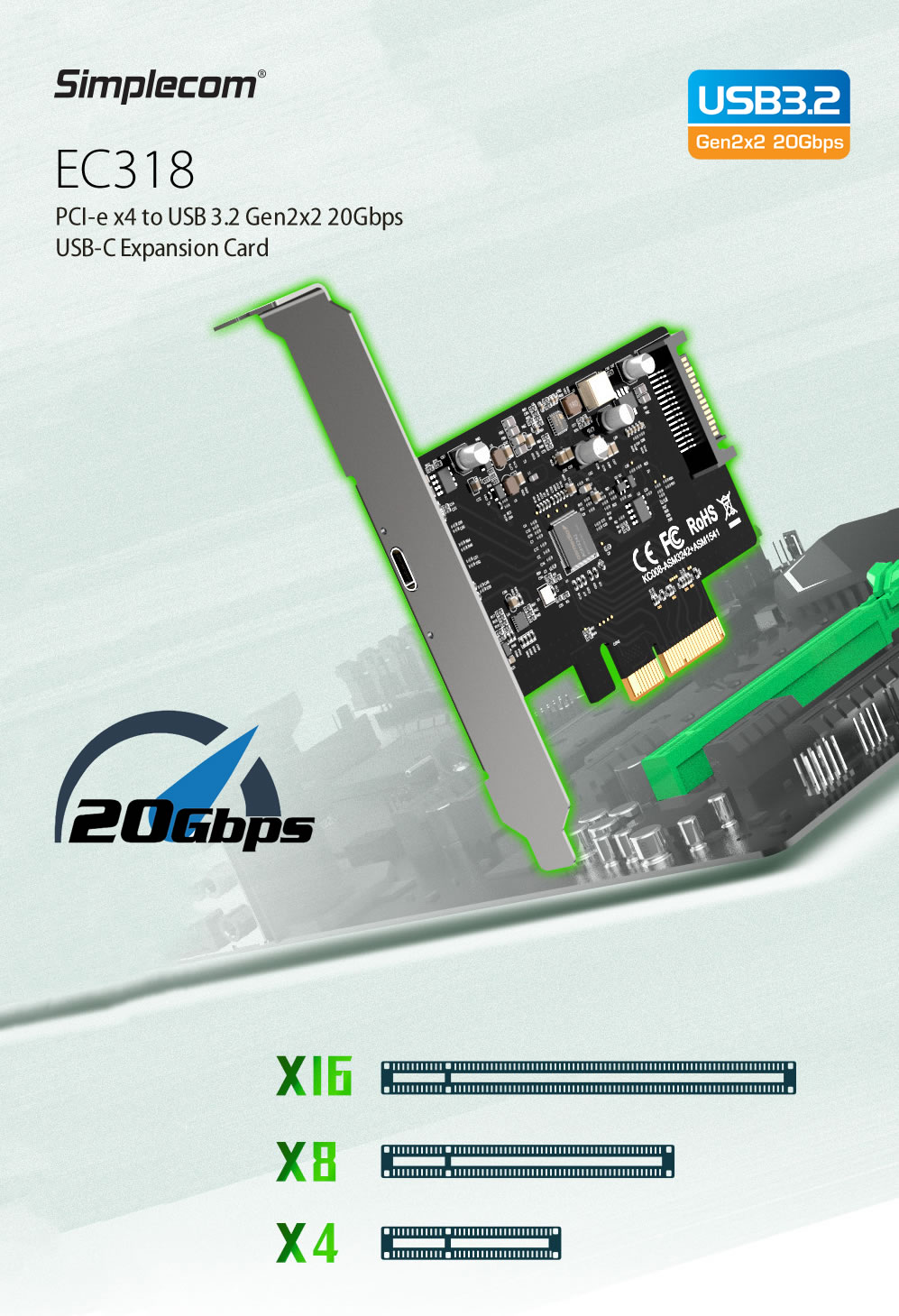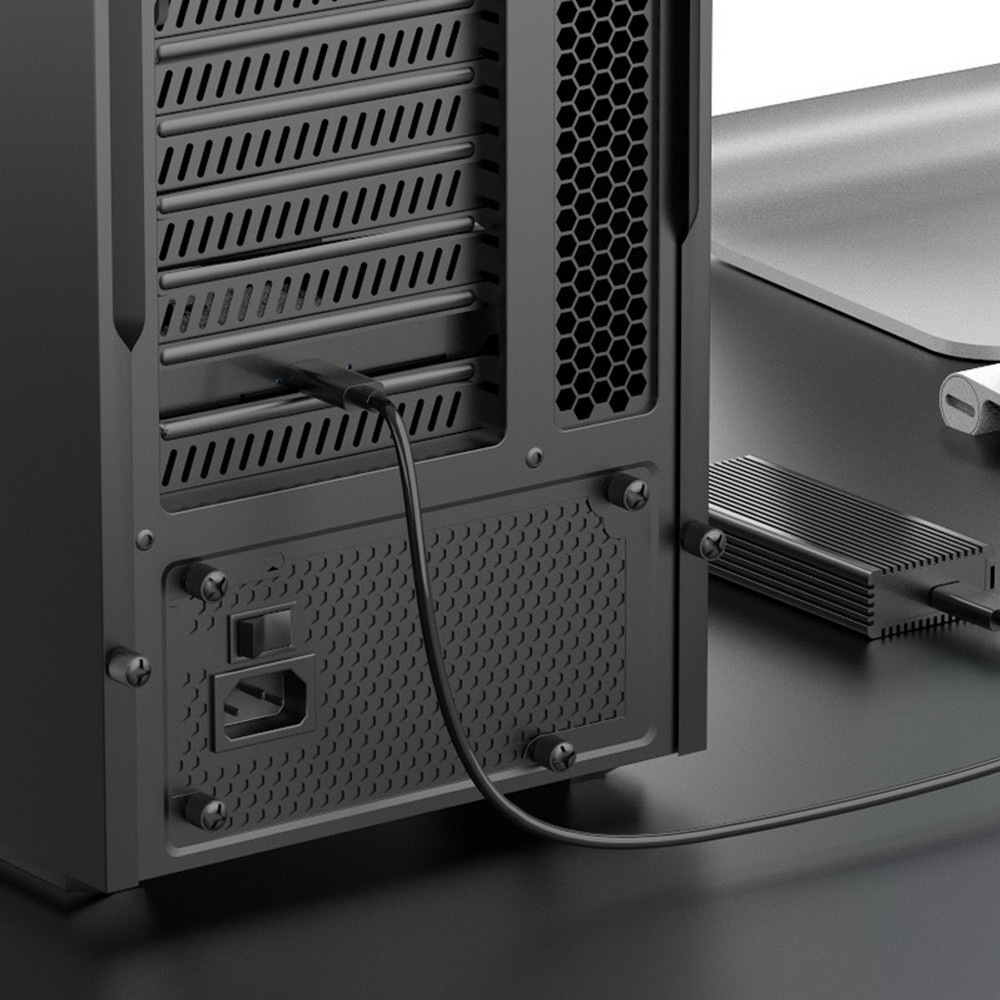 EC318 is a PCI Express to SuperSpeed USB 20Gbps expansion card features USB 3.2 Gen2x2 USB-C interface. This expansion card supports data transfer rate up to 20Gbps and provides enough bandwidth for fast portable SSD storage devices.
Designed for PCI-e 3.0 and above version, this PCI-e card is applicable to most PCs with PCI-e interface (PCI-e x4 x8 or x16) on the motherboard. It works up to 20Gbps for data transfer when connecting to USB 3.2 Gen2x2 compliant peripherals, while maintaining compatibility with existing USB peripheral devices.
EC318 is also backwards compatible with pervious USB version and supports UASP (USB Attached SCSI Protocol) for enhanced performance. This card is an ideal choice for external storage devices, HD webcam, video capture devices, and more. The card draws power from the PCI-e slot on host computer with SATA power connector for additional power.
Expands your desktop PC to one USB-C 3.2 Gen 2x2 port


SuperSpeed USB 20Gbps

PCI Express 3.0 x4 lanes (also works on x8 or x16 lanes)

Compliant with PCI Express Specification 3.0

Compliant with USB 3.2 Specification Rev. 1.0, Intel xHCI Specification 1.2

Compliant with USB Attached SCSI Protocol (UASP) Specification 1.0

LED indicator for power and connection status

Includes low profile slot cover for supporting low profile cases

Plug and play, no driver required



SPECIFICATIONS:
| | |
| --- | --- |
| Bus: | PCI Express 3.0 x4 lanes |
| Interface: | 1x USB-C (USB 3.2 Gen2x2) |
| Controller: | ASM3242 and ASM1541 USB 3.2 Gen 2x2 controllers |
| Speed Support: | SuperSpeed USB 20Gbps/10Gbps/5Gbps, HiSpeed USB 480Mbps |
| Power Source: | Powered by PCI-e slot, SATA Power Connector for additional power |
| USB Power | Output: 5V3A max |
| Supported System: | Windows 8 and above |