HyperDrive Pro MacBook Pro USB-C Multifunction Hub - Silver
Most crowdfunded MacBook USB-C hub with added Mini Displayport. Turns 2 USB-C into 8 ports on MacBook Pro/Air.
World's Most Crowdfunded MacBook USB-C Hub, now with additional 4K Mini DisplayPort.

Experience crystal clear 4K HDMI/MiniDP video on compatible 4K monitors for brilliant high-resolution display. Requires a direct HDMI to HDMI or MiniDP to MiniDP/DP connection.

HyperDrive delivers the fastest USB-C capable of 40Gbps data transfer, 5K video output, and 100W power delivery, all at the same time.

HyperDrive is the only MacBook Pro/Air hub with two USB-C ports that support Power Delivery (PD) & Data (40Gbps/100W + 5Gbps/60W).

Additional two USB-A 3.0 ports, microSD and SD memory card slots for quick data transfer. Apple SuperDrive not supported and connect 1 hard drive at a time.

Precision milled aluminum enclosure, available in Space Gray and Silver, with the same color, appearance and design lines as the MacBook Pro/Air.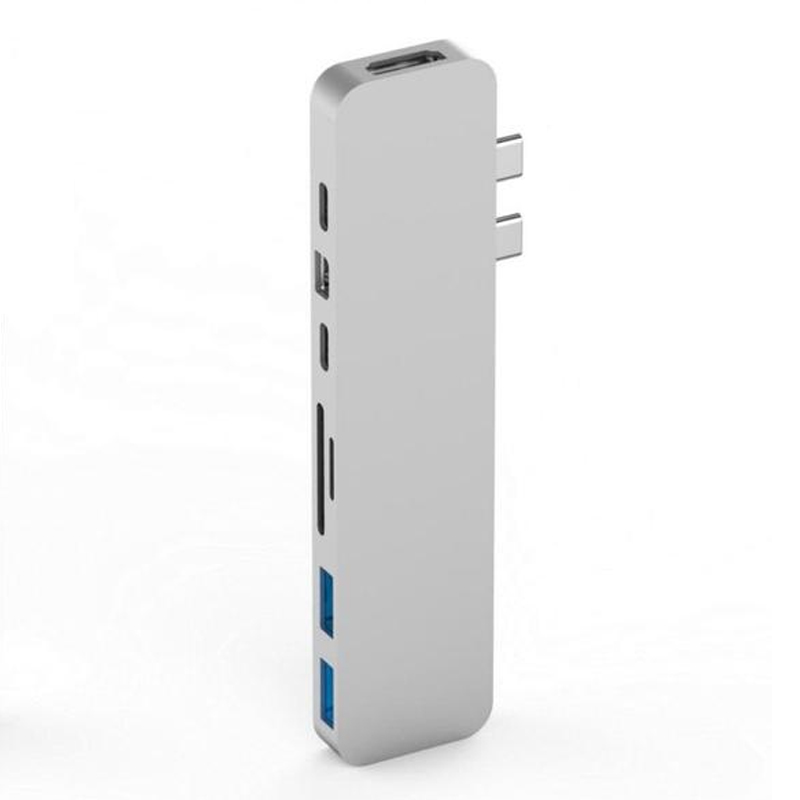 Specifications
Ports:
HDMI

Micro SD

Mini DisplayPort

SD

Thunderbolt 3

USB-A

USB-C PD
Compatible Devices:
2016/2017/2018/2019 MacBook Pro
2018 MacBook Air
MiniDP is not compatible with Thunderbolt Display or Storage
USB ports will not charge an iPad